Hong Kong Best Spirits Awards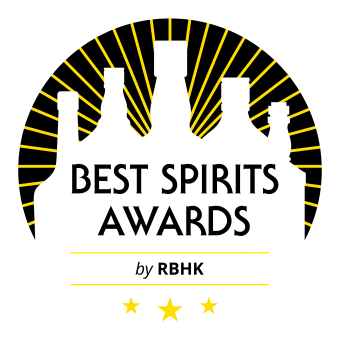 Hong Kong Best Spirits Awards aim to select the very best spirits in different styles and promote to consumers in Hong Kong, Macau and greater China. The HKBS Awards present a unique spirit-judging competition, celebrating the passion, effort and expertise from all walks of life in promoting spirits in Hong Kong.
Our Panel Group
Judging for spirits categories and Bar & Restaurant categories is conducted by a group of spirits professionals and veteran in the industries, like spirits experts, bartender, sommeliers and spirits lovers, presenting both insiders' professional judgments, as well as honest opinions from the consumers as spirits lovers.
All design judging is conducted by a panel of leading Hong Kong design professionals.
| | |
| --- | --- |
| Date: | 6 Sep 2022 |
| Time: | 16:45 – 17:15 |
| Venue: | Wine Tasting Theatre, Hall 5D, Hong Kong Convention & Exhibition Centre |
2022 Winner List
BAR, RESTAURANT AND HOTEL CATEGORIES
Best Restaurant's Cocktail Bar
| | |
| --- | --- |
| Gold | Gishiki Lounge |
| Sliver | Awa Awa |
| Bronze | ODDS |
Best Cocktail Bar 
| | |
| --- | --- |
| Gold | Stockton |
| Silver | PENICILLIN |
| Bronze | Finding Daisy |
Best Whisky Bar
| | |
| --- | --- |
| Gold | Wood Ear |
| Silver | Tiffany's New York Bar |
| Bronze | Chin Chin Bar |
Best Whisky List from Hotels & Restaurant
| | |
| --- | --- |
| Gold | Wood Ear |
| Silver | Tiffany's New York Bar |
| Bronze | DarkSide |
Best Hotel's Cocktail Bar
| | |
| --- | --- |
| Gold | DarkSide |
| Silver | Alibi – Wine Dine Be Social |
| Bronze | Uncle Ming's |
Best Sake Bar
| | |
| --- | --- |
| Gold | Wako Sake Labo Sushi |
| Silver | SAKE CENTRAL |
Best Craft Beer Bar
| | |
| --- | --- |
| Gold | The Globe |
| Silver | Flower Years 花樣年華 |
Best Café Bar
| | |
| --- | --- |
| Gold | BARCODE |
| Silver | DIO |
| Bronze | B'hood |
Best Terrace Bar
| | |
| --- | --- |
| Gold | Terrible Baby |
| Silver | Maka-Hiki Tropical Bar & Grill |
| Bronze | SKYE |
Best Specialty Bar
| | |
| --- | --- |
| Gold | CNY Bar |
| Silver | TELL CAMELLIA |
| Bronze | BARCODE |
Best Gin Bar
| | |
| --- | --- |
| Gold | Maka-Hiki Tropical Bar & Grill |
SPIRITS & DESIGN CATEGORIES
Best Single Malt Whisky – No Age Statement
(with market price below HK$1,000)
Laphroaig Quarter Cask
Jebsen Beverage Company Limited
Best Single Malt Whisky – No Age Statement
(with market price HK$1,000 or over)
AnCnoc Peatheart
Asiaeuro International Beverage
Best Single Malt Whisky – 12 Years or Under
Speyburn 10YO
Asiaeuro International Beverage
Best Single Malt Whisky – 13 – 20 Years 
Bowmore 18YO
Jebsen Beverage Company Limited
Best Single Malt Whisky – 21 Years or above 
Royal Brackla 21 Years Old Single Malt Whisky
Telford International Company Limited
Best Blended Whisky
Nomad Outland Whisky
Amorosso Fine Wines
Best Bourbon Whiskey
Elijah Craig Bourbon Whiskey
Hop Hing Loong Co Ltd
Best Asian Whisky
Hakushu Distiller's Reserve
Jebsen Beverage Company Limited
Best Cognac
Larsen XO Reserve
Asiaeuro International Beverage
Best Gin
Roku
Jebsen Beverage Company Limited
Best Vodka
Belrose Ultra Premium Lemon Grapes Vodka
Hop Hing Loong Co Ltd
Best Liqueur – Gold Award
Bouvery CV
SKPACK Co. Ltd.
Best Whisky
Royal Brackla 21 Years Old Single Malt Whisky
Telford International Company Limited
Best Packaging Design
Saigon Baigur Premium Dry Gin
HK Liquor Store Co. Ltd.
Best Label Design
Nomad Outland Whisky
Amorosso Fine Wines
Co-organiser