Why Exhibit
Ready to meet with thousands of 'who's who' from the F&B and Hospitality Industry in Asia? RBHK 2024 welcomed 9,000+ high-profile regional buyers, notable F&B independent and associations, providing an ideal platform for you to reach out to potential leads.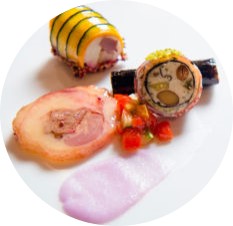 Comprehensive Products
RBHK offers an ultimate showcase of the most diverse and exquisite food and beverage from around the globe. From ordinary food and drinks such as canned & processed food, snacks and bar drinks, gourmet delicacies to equipment and design products, the expo gathers thousands of flavors that will surely blow you away.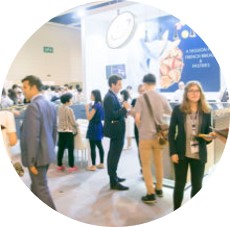 Quality Leads
Leveraging the strong database of HOFEX – Asia's Leading Food and Hospitality Tradeshow, the 3-day exhibition will be packed with 'who's who' and decision makers from renowned restaurants, pubs, dining establishments, cafes, caterers, supermarket and retailers from across the region yearning to source for their business.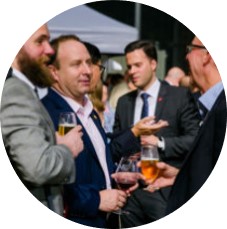 Extensive Network
RBHK aims to create a more intimate networking environment with better acoustics, engaging its exhibitors and visitors with valuable and long lasting connections.
Stand Packages
RBHK is the perfect trading platform for you to put your best products on display, gather market information and forge new business relationships.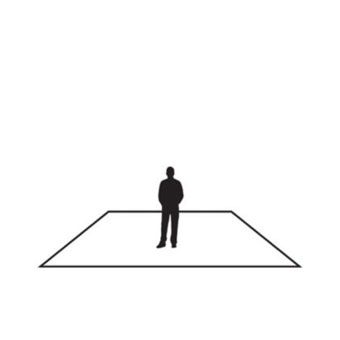 Space Only (min. 18m²)
Standard Rate US$495/m²
Early Bird Rate US$455/m²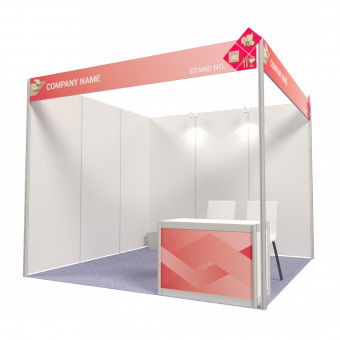 Walk-on Package  (min. 9m²)
Standard Rate US$545/m²
Early Bird Rate US$505/m²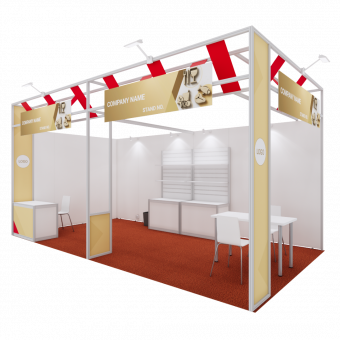 Premium Package  (min. 18m²)
Standard Rate US$575/m²
Early Bird Rate US$535/m²
*With effect from 20 January 2020, the cumulative funding ceiling per enterprise under the SME Export Marketing Fund (EMF) has been increased to $800,000. Save up to 50% of exhibition expenditure per eligible company!
Read more about the Funding Schemes here.
2023 Brochure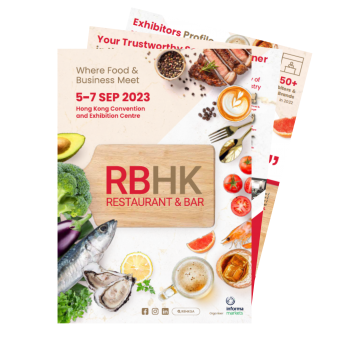 We've got you covered if you want to know more about Restaurant & Bar. Please fill in the form for downloading the 2023 brochure and welcome to ask us more!
Sponsorship & Marketing Opportunity
Various sponsorship programmes are on offer to enhance your company visibility and networking opportunities. They vary in scale to match all budgets, ranging from a major brand building exercises to a simple banner on our website.