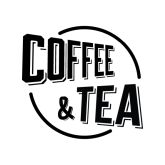 Coffee & Tea Theatre is where tea and coffee culture gets in full swing. With tea and coffee seminars there's always something exciting brewing at this special zone. Network with industry peers, and listen to the inspiring sharing about the latest beverage trends, hands-on brewing skills and sourcing strategies from the industry professionals.
Café operators, baristas and tea masters should head to this area to source the finest coffee and tea ingredients, special blends, and one-of-a-kind brews. It's also where buyers can source innovations and tried and tested equipment or accessories.
The Coffee & Tea Theatre has held a series of coffee and tea seminars and workshops successfully over the three-day expo in RBHK 2018. Stay tuned to the 2019 programme!
2017 Coffee & Tea Theatre Schedule
**(C): Cantonese (E): English (M): Mandarin
2017 Sponsors