Is Your Hotel Future Ready?
Updated 17 May 2023, shared on eHotelier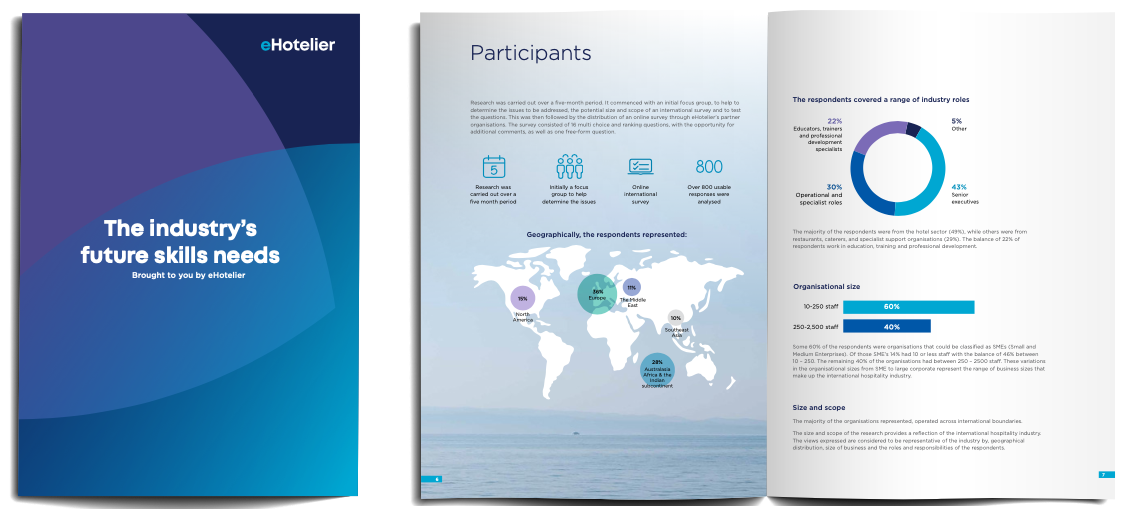 Discover the real skills employees need in our rapidly changing industry
The hospitality industry is navigating uncharted territory in a post-pandemic world. It has become an overwhelming challenge to find great staff who provide an exceptional guest experience.
Is your hotel dealing with:
1. A lack of qualified job applicants?
2. Difficulty retaining good staff?
3. Confusion around training priorities?
eHotelier's Skills Survey has tackled an important question:
What skills will our dynamic field need to thrive, and what education and training paths can help equip us?
Following the recent survey of the global hospitality industry, this report identifies the nature of skills needed in the hospitality industry moving forward, and to understand the education, training and professional development needs for the changing industry operating environments.
Find out which trends active members of the hospitality industry believe will help hotels move towards a successful, long-term future.
The report covers:
✓ What makes the ideal hotel employee?
✓ How are staff expectations changing?
✓ What do hotel staff value when it comes to ethics, recognition and training?
✓ What role does sustainability play in the future of the hotel industry?
✓ How will technology influence the experience of staff and guests?
If you own or manage a hotel, this report is essential reading.