Hong Kong House Wine Awards 2019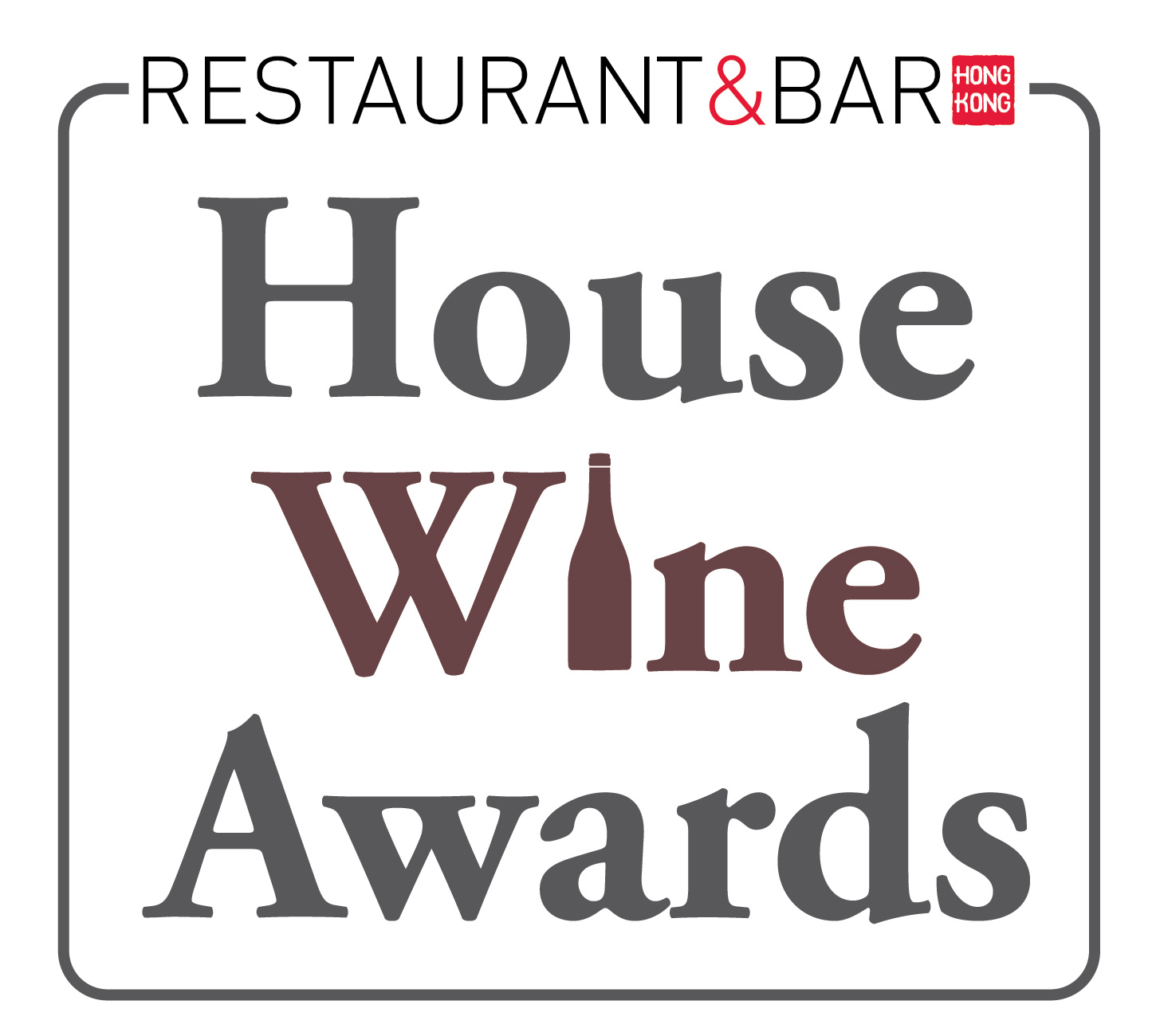 Introduction
Since its introduction in 2011, the House Wine Awards attracted more than two thousand participating entries throughout the years. Following the last eight successful years of House Wine Awards, and with the support of Restaurant & Bar Hong Kong Expo, we are proud to launch the 9th House Wine Awards in 2019.
House Wine Awards aims to recognise wine distributors who provide and select high-quality house wine for restaurants in Hong Kong that best
reflects the taste of customers. We believe that "behind every successful restaurant, there stands a tasteful wine distributor."
Submit entry before 16th August 2019
Key Features & Dates
Registration
Entry submission opens from now to 16th August 2019
Wine Delivery
Please deliver 4 bottles (75cl) per entry between 19th to 22nd August 2019
Judging & Result Announcement
Judging and award presentation ceremony will be conducted at HKCEC during Restaurant & Bar Hong Kong Expo on 3rd to 5th September 2019
Entry Fees
HK$390 per entry
*Discount policy applies to Exhibitors & multiple entries, contact us for more details
Eligibility
The products should be in or about to enter Hong Kong market, trade price below HK$360 (i.e. the wholesale price that distributors/importers offered to retail wine shops /restaurants, bars or clubs in Hong Kong. NOT the price on the restaurant's wine list)
Medals
Gold Medal, Silver Medal, Bronze Medals & Medal of Merits may be awarded
Important Notice
Judging
All wines are tasted in blind by our judging panel.
We adopt a 20 points wine scoring system which is based upon European and Davis model but adjusted to match Asian & Chinese palate. Entries will be  subdivided into different Classes by thier origin, price point, and style. In our past experience, each tasting bracket will not normally exceed 30 entries.
Depending its aggregate score, Gold, Silver,  or Bronze Medal may be given to an entry.
There are 2 rounds of judging, during the first round, the entries will be tasted and scored by a larger group of tasting panel in blind. The tasting panel score each and every entry without discussing with another.
The final round of judging will be conducted by an expert tasting panel consist of celebrity wine judges, KOLs and guest judges from overseas and mainland China. The judging panel will then re-examine the award winning entries, especially the marginal cases, collaborate their idea and deliver their final verdict as a whole.
Our judge panels includes local and overseas wine professionals from all walks of life, including wine critics and columnist, sommelier, F&B professionals, PR specialist, wine educators and academia.
We strive to maintain diversity of our judge panels, our international judging panel includes guest judges from overseas and mainland China, many of them possess substantial judging experiences in regional and international wine shows or received advanced wine assessment training in overseas countries.
Medal/ Quality
Designation                                        Point range
Gold Medal:                                             18.5>20
Silver Medal:                                           17.0>18.4
Bronze Medal:                                        15.5>16.9
Commercial Wine:                                14>15.4
On top of the Gold, Silver, and Bronze Medal, a Medal of Merit will be awarded to the top 3 entries in each and every sub-divided Classes. 
Logistic
The distributor/importers should provide 4 bottles (75cl) of each entry for blind tasting. Entries shall be delivered to our cellar from 19th to 22nd August 2019 (12pm-5pm).
The wines shall be stored in proper cellar condition. If in doubts, the distributors/ importers might be required to provide registration documents under the Hong Kong Wine Registration Scheme/ Wine Storage Management System Certification by Hong Kong Quality Assurance Agency (HKQAA).